Accessibility
COMMplements products and services are created with accessibility as our only purpose. We don't think of final products in other 'non-accessibility' use cases, and we aren't trying to retrofit a marketing tool to offer accessibility. Everything we do is intended to meet our mission of creating communication solutions for people who are blind, or deaf, or who have certain cognitive disorders. When possible, we adhere to universal design principles.
Simple, Universal Design
LaunchGuide enables people who are differently abled to read what they cannot hear, or to hear what they cannot see; it also allows hearing or sighted people to access the same information, thereby eliminating the separate but equal problem of providing a solution for one group of people. LaunchGuide provides access to information in any venue: aquariums, Braille and sensory trails, bus stops, churches, grocery stores, hotels, museums, nature centers, public buildings and facilities, restaurants, and more.
Navigation and Mobility


LaunchGuide's fixed location enables it to offer clock face navigation. It isn't enough to tell someone who is blind to turn to their right. "How far to the right? What's in my way as I walk toward my destination?" Orientation and mobility information is appropriate content, so guests can be informed of the location of important landmarks (exit doors, rest rooms, guest amenities (pool, vending), furniture). Topographic information can ease mobility concerns (tree roots, ruts and holes, low hanging branches, etc.).


Inclusion and Independence
LaunchGuide enables visitors to your venue to feel included, and gives them their independence.

No pushing content with audio tours or electronic signals.

Your visitors can decide for themselves if they want to tour certain galleries or trails.

Braille is an ADA requirement, but nationally in the U.S., less than 10% of people who could use Braille actually know Braille.

With baby boomers becoming more vulnerable to hearing and vision problems as they age, they won't have the sensitivity in their fingers to learn Braille, if they need it.

So LaunchGuide provides information in a format that works best for everyone.

Low Data Requirements


Our technology doesn't burden your local area network, because our data files are quite small.

For that same reason, users are much less likely to incur data charges if they need to access your content over cell networks.

Visitors pull the data, from LaunchGuides in areas of interest to them.

Other technologies push data to everyone, driving up the cost for visitors and your venue.


Supports Your Educational Mission
Together with universal design and universal access, LaunchGuide enables visitors to drill down into areas of interest. LaunchGuide provides much more information than you can put on a wall display.

You can add, easily, more of your own content, or links to other sites that are of interest to your visitors.


Utilization
We don't just sell COMMplements products, we want them to be used by the people who don't have access to the information without our products.

That's why we don't walk away after a sale, we seek and work with low vision groups, and organizations
1
including, among others: Sight Loss Services of Cape Cod, MA; the Massachusetts Association for the Blind and Visually Impaired; the Cleveland Sight Center; Yes! United of America in Tampa, FL; the American Council of the Blind; The National Federation of the Blind; The American Foundation for the Blind; The Association for Education and Rehabilitation of the Blind and Visually Impaired (AER), and VSA Massachusetts.

We're always looking for new connections, so we can invite people to the venues that have installed COMMplements products.
1
No endorsement of our products is implied




Operation
LaunchGuide is a device that works with any browser enabled device, smartphones or tablets.

Using a free app on their smartphone to read the Quick Read (QR) code on the LaunchGuide, the browser opens to a web page built for the object(s) next to the LaunchGuide.

The web page describes, with text, the object – an art museum painting, an aquarium or zoo exhibit, fragrant plants on a nature trail or at a botanical garden.

Users who are blind or have profound vision loss can feel the wire "cradle" on the front of the LaunchGuide, to correctly position their smartphone to read the QR code; the web page opens and is read aloud with VoiceOver.

LaunchGuide at the Dennis Braille Trail
Dennis (Cape Cod), MA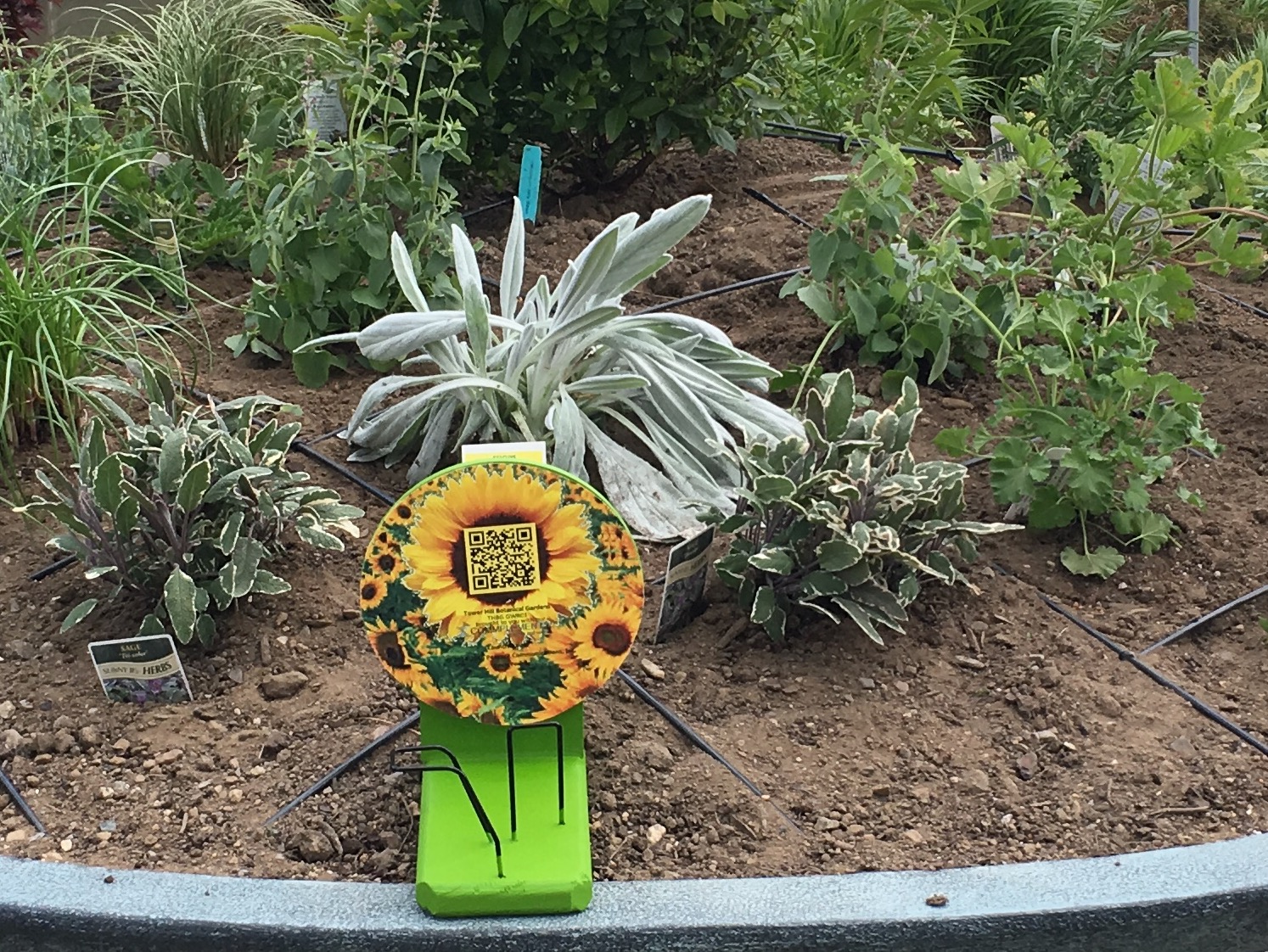 LaunchGuide-sunflower design at
Garden Within Reach,
Tower Hill Botanic Garden
Boylston, MA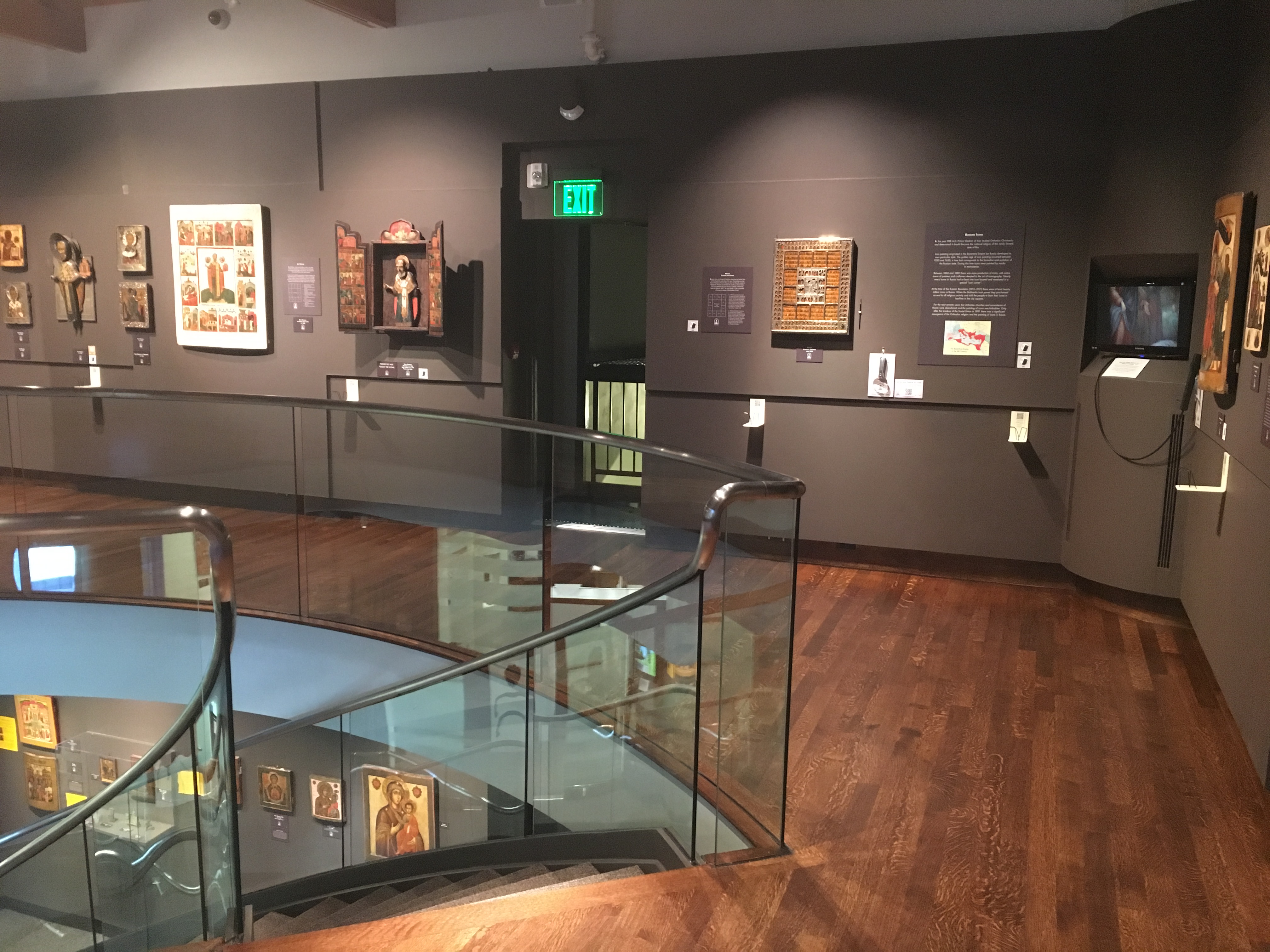 LaunchGuides at the Museum of Russian Icons
Clinton, MA